About Megan

Brief Bio: Megan Picurro is a resilient, intelligent, endlessly curious go-getter who has overcome great challenges and is pursuing a fulfilling life for herself and her loved ones. She has many interests including culture, fashion, queerness, ecology, urban design, marketing, economics, Judaic studies, sociology, athletics, civil rights, art, theatre, and photography. Megan has 12 years of experience in the Marketing field, she currently manages a small cosmetics company as Creative and Brand Manager. She holds a B.S. in Marketing and serves as Marketing Secretary for the Pride Center of NJ where she has been on the Board of Trustees for five years. Currently, Megan is looking into grad schools in the areas of Fashion Management and or Ecology Design.
​


---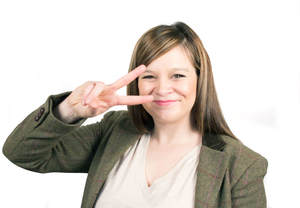 ​Megan Picurro comes from a long line of people who believed in doing service for others. Megan's maternal grandmother was a volunteer cook for St. Ambrose church, helping people who had lost their families. Her mother, a hair stylist, dedicated more than a quarter of her time to donating her services to the elderly (often driving to their homes to do their hair), while her father served as mentor to dozens of young men struggling with addiction. From these strong role models, Megan inherited the value of doing service for others. For the past five years, Megan has been on the Board of Trustees for the Pride Center of New Jersey, a volunteer organization dedicated to serving the LGBTQ+ Community. As a member of PCNJ, she has served as both Marketing Secretary and Youth Trustee. The latter put her in touch with dozens of LGBTQ+ youths (ages 11 to 20) some of whom had no where but the Center for support, food and a shoulder to lean on. As Youth Trustee, Megan led the support group where youth would share the challenges they faced with bullying, unaccepting family members and conflicting messages from religious organizations. Never one to assume she has all the answers, Megan sought out counsel from professionals and information from recommended books so that she could best serve these youth. For her commitment and commendable work at the Pride Center, she has been recognized twice in two years. Once as Volunteer of the Year in 2017 and a second time with the Dedicated Service Award in 2018.
Megan's personal journey has been far from smooth, but she has overcome these challenges with charisma and grace. In the middle of her sophomore year of high school - when she was a Varsity cheerleader - her father, a pillar of the community, was diagnosed with brain cancer. After a courageous two year battle, her father succumbed in the middle of Megan's senior year. Her mother and brother fell into deep grieving and were not able to care for themselves or for Megan. So, at 17, Megan got herself three jobs and paid the household bills, all while finishing up high school. Her father's demise meant that Megan's plans to go to college, pursue environmental science and join the Peace Corps would have to be put on hold. Even while grieving her own father's death, Megan finished high school, kept her family together and became the breadwinner.
About a year later, a family friend said she knew someone who was looking for a personal assistant and would Megan be interested. Megan jumped at the opportunity. This brought her to Studio Gear Cosmetics where she started out as personal assistant to Maureen Rohr (Owner/Accountant) and John Avolio (Owner/President) and then became Webmaster, Operational Manager, Brand Manager and, finally Creative Director. Along the way, she apprenticed under Alan Goolman (Creative Director/Distinguished Make Up Industry Veteran) who taught her everything about product development and design, including ingredients, textures, working with chemists, color matching, powder press, emulsification and packaging design. Of her mentor Maureen Rohr, Megan says, " She taught me how to run a business, which starts with taking responsibility for my choices. And she sent me to college, for which I'll be forever grateful."
Never one to stay idle, Megan spent her off-hours learning how to code and build websites. She is almost completely self-taught and has managed to build, design and maintain engaging, effective and functional websites for several organizations and artists.
In her spare time (there's spare time?!?), Megan loves to read books - at any given moment, she's got her nose in at least three or four books. She reads biographies, novels, history, horror, politics and humor! Always humor.
Always up for a good laugh, Megan loves watching stand up comedy shows - live and broadcast, she goes to the theatre often and to the movies. And after all this, she always has time for her friends who look to her for support, love and a good talk.
Dedicating herself to her own self-improvement, Megan has studied Mussar and often thinks over this favorite quote of the Baal Shem Tov, which is a guiding light to her in her quest for inner peace.
"Your fellow man is your mirror. If your own face is clean, the image you perceive will always be flawless. But should you look upon your fellow man and see a blemish, it is your own imperfection that you are encountering - you are being shown what it is that you must correct within yourself."

- Baal Shem Tov
​